SUMMER ARTS CAMP 2017
It's been a wonderful summer. Thanks for joining us!
Celebrating 16 years!
​Scholarships provided by generous parents, The Rotary Club of the Tarrytowns and Kids Club.
THANK YOU!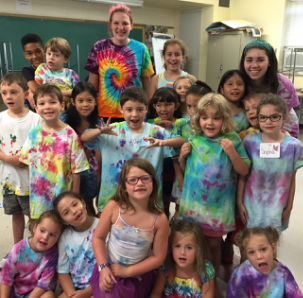 MULTI ARTS CAMP

Entering K-4th grade. Sign up by the week
Monday-Friday 9am-12pm
$160/week residents or $450 for all 3 weeks
$175/week nonresidents or $500 for all 3 weeks
Campers rotate through four activities a day.
Over a week, students will enjoy a lively mix of visual art, theater games, movement, and music led by artists and educators. Campers will sing, beat drums, use their imaginations and make friends. Counselors greet and escort groups all day. Dress up Days each Friday. Campers are grouped by age.
July 10-14
​July 17-21
July 24-28

Cool Stuff: New York City Ballet teaching artist Charlotte Perebinossoff will join our faculty three days this summer through a grant from the Rockefeller Brothers Fund. We will also welcome Colombian dancer Daniel Fetecua Soto, artistic director of Pajarillo Pinta'o, and a member of Limon Dance Company, and falmenco dancer Rebeca Tomas, founder and artist director of A Palo Seco Flamenco Company.


---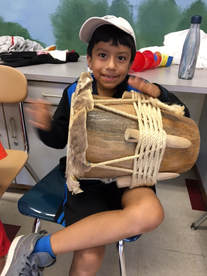 LATIN MUSIC AND DANCE
For grades 2-4 following Multi Arts Camp
Bring lunch and stay the day!
9am-2:30pm
$280/week residents or $800 for all 3 weeks
$300/week Nonresidents or $850 for all 3 weeks
Anna and Pablo Mayor will return for new musical adventures focused on the sounds and culture of Colombia. Music, instruments, games and dances will keep campers happy and fully engaged. Dancer Daniel Fetecua, formerly with Limon Dance Company, will join them. Plan to attend mini performances each Friday at 2pm. Counselors supervise campers during lunch.
---
OPEN CALL DRAMA CAMP
Entering grades 4-6
​June 26-30 Monday-Friday
at Washington Irving School 9:15am-2:30pm
Performance at 1pm Friday, June 30 $275
​
Since we are putting on a show, you must attend all 5 days!
MONKEY KING ROCKS
Based on an ancient Chinese myth, MONKEY KING ROCKS is the magical adventure story of a monkey born from a stone who acquires supernatural powers and immortality while always holding on to his mischievous personality. Through his wild adventures, and his friends like Piggy (half Pig, half human, all heart!) and Sandy (a man-eating sand demon, but don't worry, he's cool to his friends!) the trickster monkey flies through the clouds, fights monsters, and tricks dragon kings - all the while finding new friends and ruling his Monkey Kingdom with kindness, good humor - and ice cream! MONKEY KING ROCKS is a wild and breathless adventure of friendship and magic - come join us this summer to be part of the rocking monkey fun!
Here's a great film about the Monkey King visiting the 2008 Olympics!
https://www.youtube.com/watch?v=Yr5ZWYRaAyw
---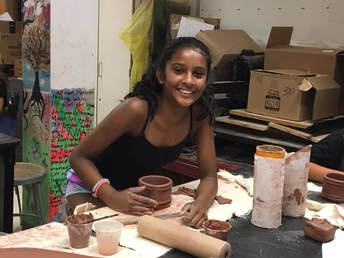 CLAY CAMP
​For campers grades 4-7

July 10-14 and July 17-21
9:15am-2:30pm $350/week
at Sleepy Hollow High School

​Campers love thumping, shaping and sculpting clay, and using the potters wheel. Each week campers will make a variety of functional pieces like mugs or plates, and sculptural projects. They will glaze their creations, and then see the transformation from gloppy wet clay to shiny kiln-fired ceramic pieces they will treasure.
Instructors: Gary Benton and Gabrielle Sia.
---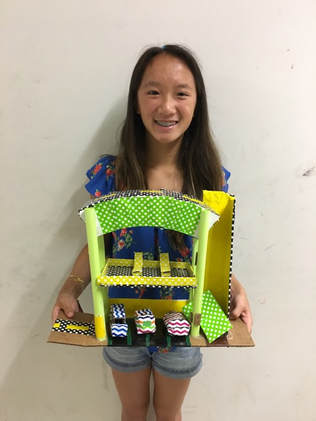 ARCHITECTURE FOR KIDS
For campers entering grades 4-7
July 24-28
9:15am-2:30pm $285
at Sleepy Hollow High School
ArchForKids provides youth with engaging learning experiences grounded in architecture, engineering, urban planning and design. ArchForKids partners with community centers, schools and libraries and museum residencies. Possible projects this summer:
Adventure park design, arch bridges, super slides/roller coasters, and/or clubhouse design and construction.
Visit www.archforkids.com
---
Photos from 2016:
"Thanks so much for giving my daughter the scholarship. It means a lot and I'm very thankful for you giving my daughter the opportunity."
- Parent of scholarship recipient
Your gift to the scholarship fund will brighten a child's summer.
Please contribute $10, $25 or any other amount TODAY!


The 2017 Summer Arts Camp Youth Employment Program is supported in part by Westchester Community Foundation, a division of The New York Community Trust.

Scholarships are generously provided by parents, Kids Club, and The Rotary Club of the Tarrytown.
A Heartfelt THANK YOU to all who help children attend!
---